YOU'VE FELT THE PULL TOWARDS SOMETHING...
BIGGER. BETTER
Brighter
You're ready to fall back in love with what you see in the mirror.
To amplify your presence.
To turn heads (for all the right reasons)


You're here because:
+ You want the outside to reflect the way you feel on the inside. Quietly confident. Effortlessly chic. Fiercely feminine (with killer shoes and a bold lip to match).
+ You're ready to reclaim your style mojo and sparkle with confidence every day like the fabulous woman you are (and always have been).
+ You want to wake up every morning and know exactly what outfit to wear (and how to wear it) without the overwhelm and uncertainty.
+ You may be a mother, a wife, a boss – or all three - but that doesn't mean you can't wear the dress (even if you're the one who wears the pants).
Have you ever found
YOURSELF ...
• Struggling to pick out the right outfit for that important business meeting/awards event/speaking gig/night out with the girls.
• Feeling uninspired and frustrated standing in front of a closet full of clothes with nothing to wear. AGAIN.
• Agonising over how to dress your new body post-baby/post-breakup/post-lifestyle change.
• Staring dejectedly at a wardrobe that's starting to look dated and just not you anymore (because, frankly, who has time for clothes shopping when you work full-time/run a business/raise kids/manage a household/rule the world?)
• Looking in awe at the quietly stylish woman in the room, wondering, 'How does she do it? How does she dress so perfectly - so effortlessly? What's her secret?'
• Wondering where your confidence, your style, your mojo went (because, dang it, you know you had it once upon a time).
I hear you. I see you. I feel you.
And amiga, I'm here to tell you:
It's time to shake what your mama gave you.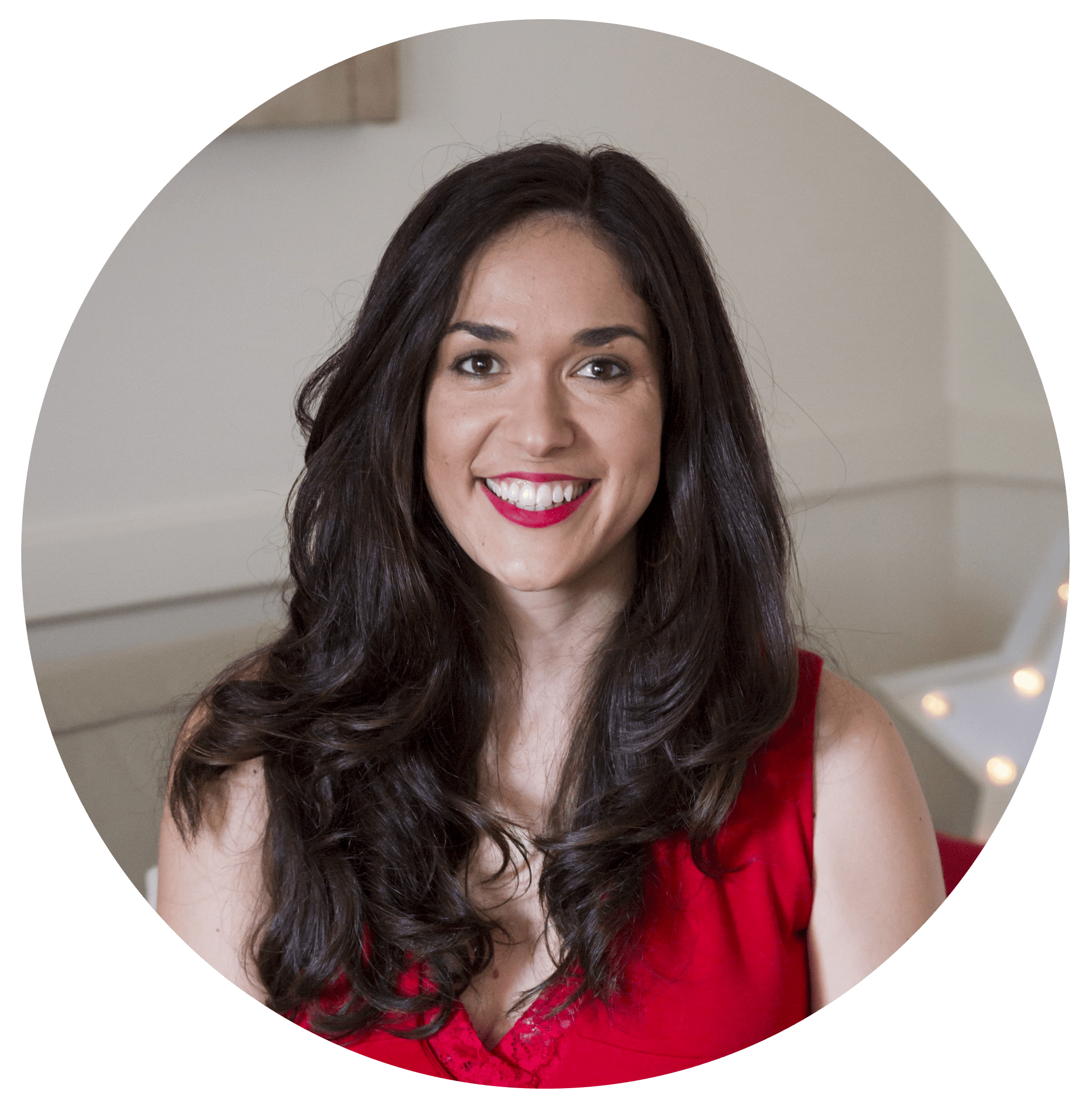 Hola, I'm Alma!

When it comes to styling, I'm passionate about empowering women - beautiful, successful, everyday individuals like yourself - to own their natural beauty, let their personality shine, and bring confidence, comfort, and elegance back into their life.
As a style + empowerment coach, I give women the tools to navigate through any negative or limiting beliefs surrounding their image or body type and support them as they learn how to develop their personal style. I've worked with incredible clients from all walks of life - corporate powerhouses, boss mamas, wellness warriors, game-changing entrepreneurs – and ALL of them had the same desire: to feel confident when dressing for their everyday life.
My hand-on-my-heart mission
To give women the confidence to embrace who they are, fall back in love with their body, and express themselves authentically through their unique style. To empower women to make a positive impact on the world with fiery passion and unbridled self-belief.
I'm so glad you're here,
XX
A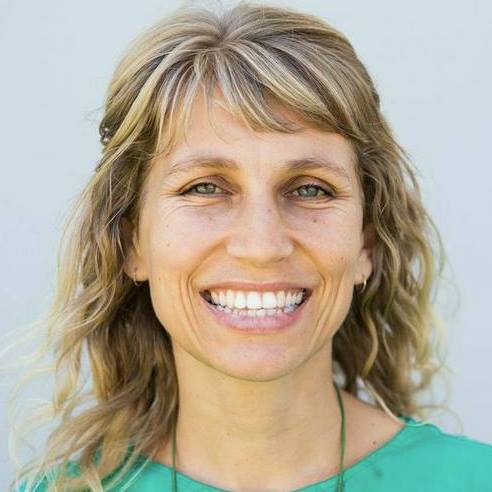 " As a mother of three I am ready to get find my own voice and style again and this course has been life changing! I'm so excited about shopping now. I'll spend less money, throw away less clothes and waste less time."
- Julia Jones, Founder, Newborn Mothers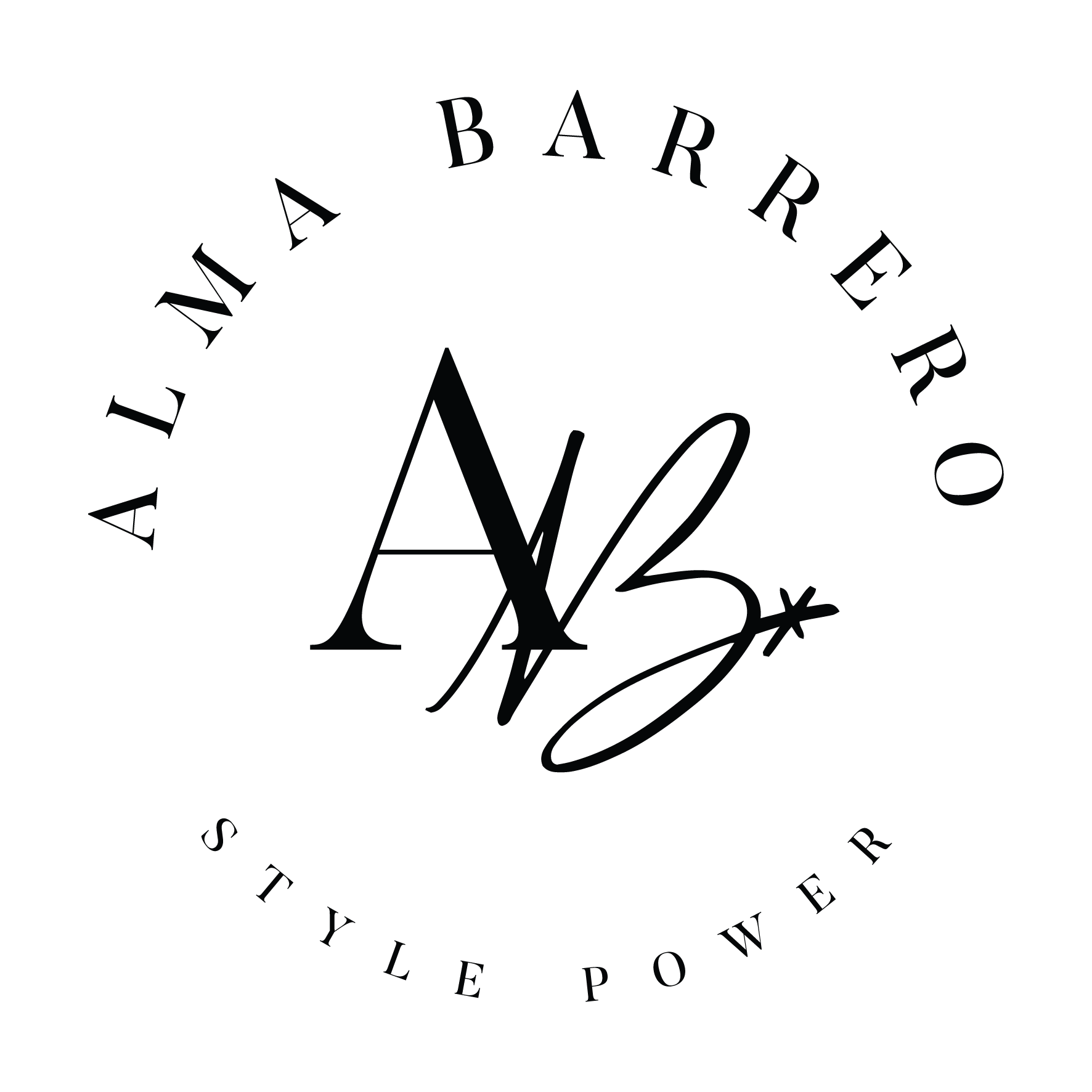 Where did the idea for Style Power School come from?
In all my years as a stylist, I've been blessed to work with incredible clients from all walks of life: corporate powerhouses, boss mamas, wellness warriors, game-changing entrepreneurs. So many different women from so many different backgrounds - all with different stories - but with one common desire: to feel confident when dressing in their everyday life.
I soon realised that what my private clients were feeling wasn't a problem exclusive to them; it was something that affected almost EVERY WOMAN I SPOKE TO! Every day, my inbox would be inundated with style-related questions and requests for help from ladies all over the world, all wanting to dress better, walk taller, smile brighter, and act kinder to themselves (and those around them).'
And it made me think, How can I be of service to these wonderful women?'
I understood that not everyone could afford a personal stylist – but did that mean they didn't deserve to learn how to identify their style and embrace it with confidence?
What if I condensed all my knowledge - my years of collected experience and expertise as an image consultant - into a system and shared it in a supportive, inspiring, empowering space that could be accessed by all women, no matter their body type, location, career, or age? And just like that, Style Power School was born.
Style Power School is a simple, interactive, comprehensive online course that gives you the tools to identify your unique style and how to show it off to the world.
By the end of this course, you'll be able to wake up every morning knowing exactly what outfit to wear (and how to wear it).
You'll have a systematised (and stylish) wardrobe plan that will allow you to get ready in less than two minutes.
Goodbye, overwhelm. Hello, confidence!
This course is closed for enrollment.
Get on the Waitlist for the next round of Style Power School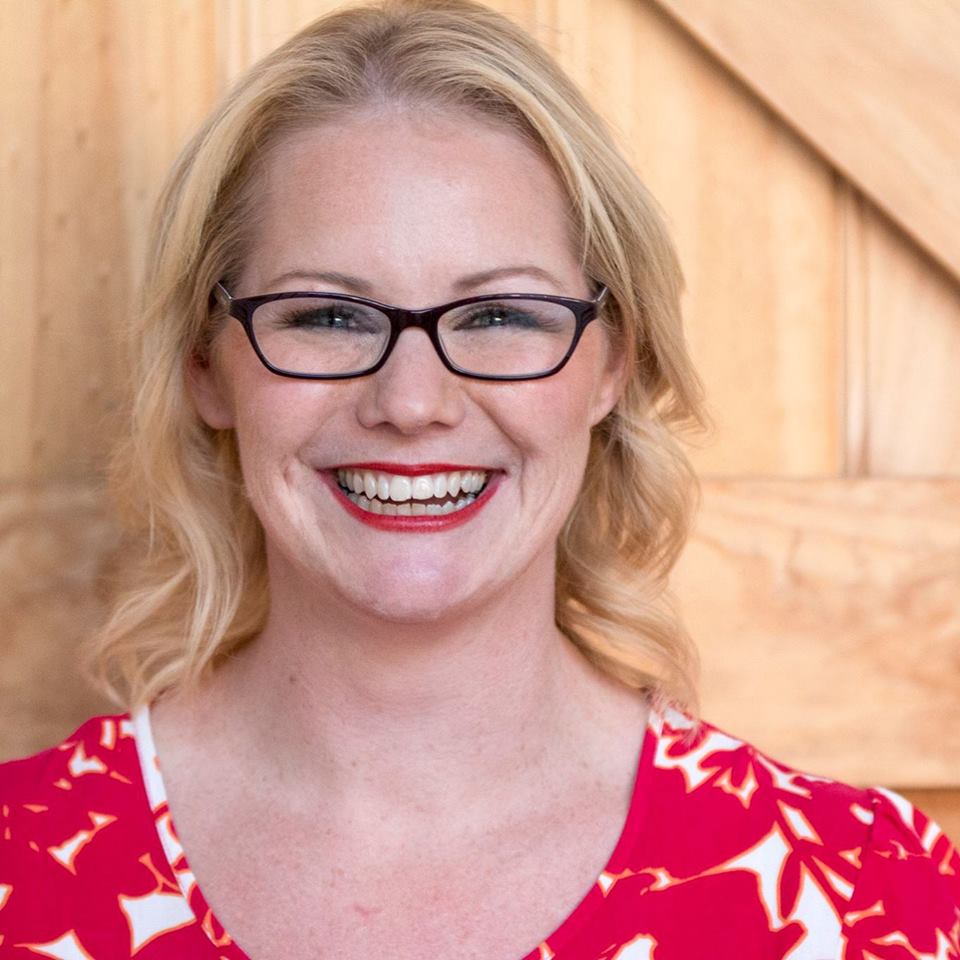 "If you want to get out of wearing leggings all day, feel confident in putting your clothes together and know what outfits work perfectly for you, then this course will show you how.!"
- Salena Knight, Founder, Salena Knight
But this isn't just another fashion course.
It's oh-so-much-more than that.
What sets Style Power School apart from all the other online styling courses currently on the market is that it takes a you-focused approach, going beneath the clothes and accessories to what really matters: how you see your true self; how you value your worth; and learning to embrace what make you so fabulously YOU. Using your intuition to dress in your every day life.
// How do I dress in a way that makes me feel good about myself?
// How can I overcome any hidden limiting beliefs that are keeping me from playing big in my own life?
// How can I get my inner spark back? I know I used to have it, but years of work/kids/age/life have left me feeling disconnected.
// How do I do it 'my way?' I don't want to compare myself to other women anymore! I'm ready to step up and own my unique style, but I don't know how.

This self-paced online course covers six weeks of content covering a variety of topics. Do it all in one sitting or stretch it out to suit your own pace and lifestyle – there are no time limits here!
My Style Power School course features some truly special inclusions:
• Lifetime access to all six modules (including any and all updates)
• Comprehensive audios and screencast videos (featuring yours truly!)
• Downloadable PDF worksheets
• Checklists, templates, and bonus stylist resources
• Exclusive lifetime access to the private, VIP-only Style Power School Facebook Group
• Private Pinterest board (so I can follow your progress during the six weeks)
• Personalised style feedback and guidance from me. It's like having your own stylist in your back pocket - but without the price tag!
• The opportunity to join our uplifting community of beautiful, like- minded women who are all on their own style journey from 'drab' to 'fab!'
Course Curriculum
Welcome!
Available in days
days after you enroll
Week 1 - Style Power Plan
Available in days
days after you enroll
Week 2 - Colour Magic
Available in days
days after you enroll
Plus, a closet chock-full of BONUS material + content, including:
+ My 'Style + Soul: Take Your Style to the Next Level' Style Guide
+ "Accessorising + Spicing Up Your Wardrobe' video
+ The Ultimate Style Power Shopping Guide
+ Q&A Audio Bonus Tracks
+ And heaps, HEAPS more!
And if all this isn't enough to get you excited, you also get exclusive, lifetime access to the Style Power School Facebook community.
An uplifting and collaborative space where you can share your progress, ask questions, seek feedback, share your latest purchases (our favourite!) and build beautiful relationships with other Style Power alumni. Because remember, gorgeous: You are not alone on your journey. You have a whole tribe behind you, cheering you on.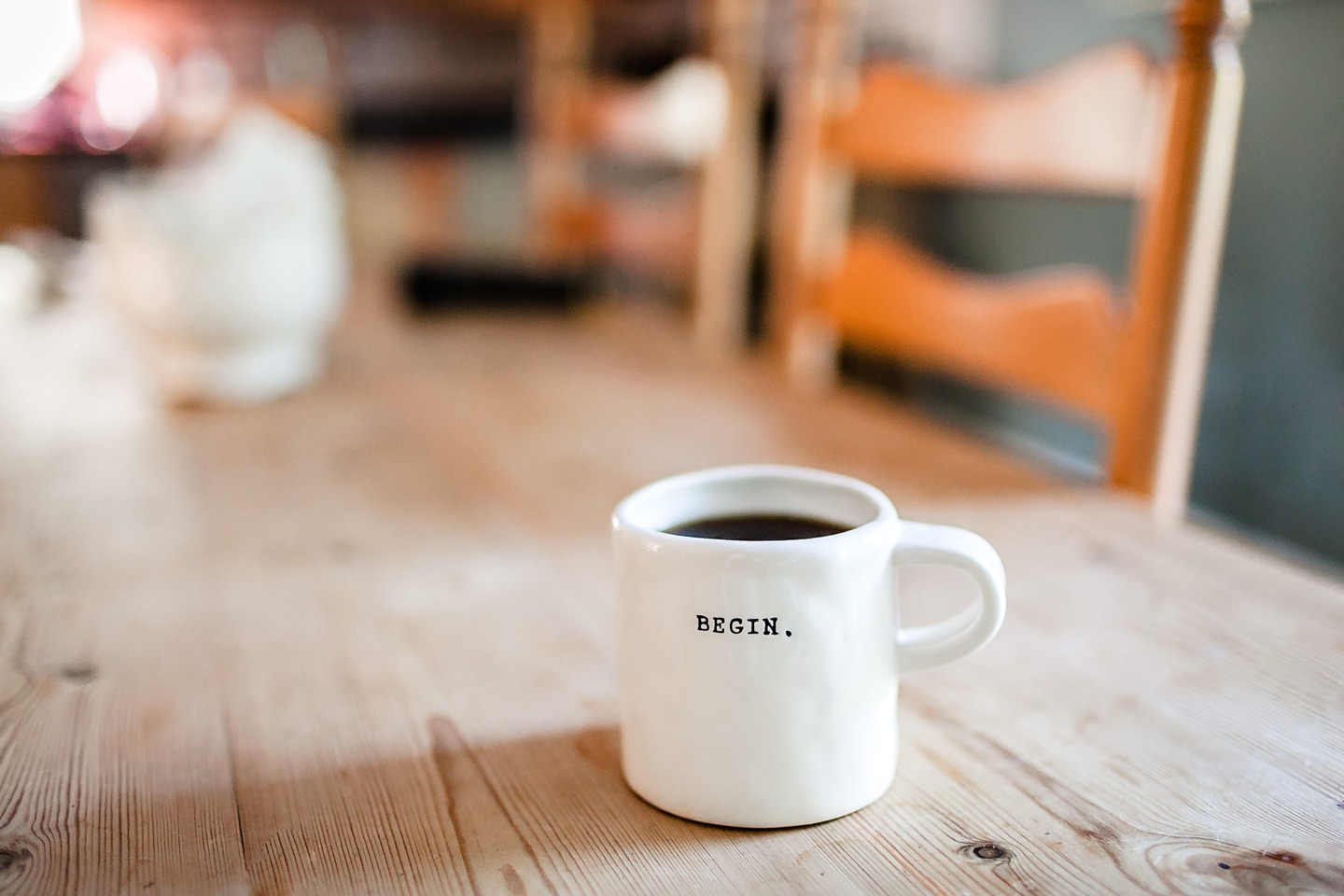 "As a non-professional stay at home mum, the course was fantastic because instead of feeling overwhelmed when going shopping, I now know exactly what I'm looking for and it's easy to walk away from all the unsuitable stuff.
I feel confident in my new clothes and still manage to do it shopping at the stores more in line with my current budget.
Definitely have more 'style power'.
Thanks Alma for all your guidance - it was a fun and informative course."
- Kate Burnett, Stay at Home Mum
Frequently Asked Questions
How long do I have access to the course?
How does lifetime access sound? After enrolling, you have unlimited access to this course for as long as you like - across any and all devices you own. You'll have access to all new materials I'll be posting forever and ever.
When does the course start and finish?
The course starts when you decide to enrol and never ends! It is a completely self-paced online course - you decide when you start and when you finish. Starting from the very second you enrol, you'll be discovering a new module for the following 6 weeks.
What if I am unhappy with the course?
We would never want you to be unhappy! I'll be right next to you, for you to be satisfied with your outcome. There's a 30-Day Risk-Free Guarantee in case you decide it's not for you.
"After having three kids, I felt like I didn't know what my style was anymore. I needed help with my wardrobe and also, know how to shop wisely.
Now I feel renovated and ready to scale my business. PLUS, I receive compliments all the time!"
- Elke Rubach, Founder, Rubach and Associates and mother of 3
Get on the Waitlist for the next round of Style Power School
I would be truly honoured to welcome you into the Style Power School community. To share my secrets to styling success with you. To watch you flourish with confidence and dress for the life you deserve.
Because we all know a wardrobe of clothes can't change the world. But the woman who has the confidence to dress for herself and feel unstoppable?
You better believe she can...
All my love + light to you,